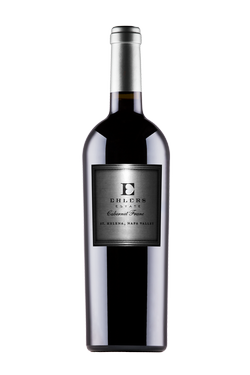 2015 Cabernet Franc
Another beautiful, 100% Cabernet Franc with great structure, firm, mature tannins, and compelling flavors. Intense black and red berries, black cherries, browned butter, and brilliant acidity, this wine is pure Franc from a stellar terroir. Over the fruit and leather notes there is a seasoning of dried French herbs that linger on the prolonged finish. Mouth-watering, and begging for an accompanying celebratory meal, this is a perfect change-up to your best Cabernet Sauvignons.
Notes on the Vintage
2015 was another great vintage in the Napa Valley. Another drought year that started out unseasonably warm, prompting the vines to get started historically early. The weather was beautifully sunny and mild all summer long, and most of us finished picking our vineyards weeks ahead of any vintage in memory. The crop was small and concentrated, the resulting wines are intense, concentrated, and complex.
Varietal
Cabernet Franc
100% Cabernet Franc

Appellation
St. Helena

Harvest date
September 18 - 23, 2015

ph
3.58

alc
14.2%

Bottling date
August 15, 2017