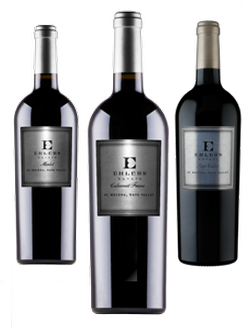 Alternative Varietal Tasting
Grow your palate with these three alternative red wines from Ehlers Estate. Each wine showcases the unique characteristics of the varietal and will help you strengthen your wine prowess. Your host will take you through the wines, pointing out what traits you commonly find in each varietal and what roles they play when we make our blends.
The Alternative Red tasting pack comes with one bottle each of the 2017 Merlot, 2017 Cabernet Franc, and the 2017 Petit Verdot.