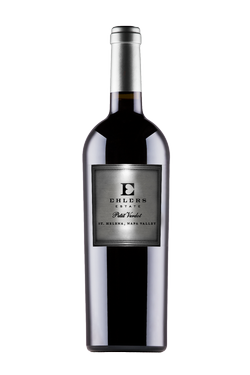 Petit Verdot 3 pack
Our 2017 Petit Verdot is almost gone, so we want to make sure you add some to your cellar before it's too late.
We know not everyone has had the opportunity to try our Petit Verdot or Petit Verdot in general. The 2017 Petit Verdot bursts with concentrated flavors of blackberries, cherry, and juicy black plums that will develop throughout your evening.
When pairing food with Petit Verdot, we went right to pork. And, when thinking about pork, we went right to the acclaimed New York City restaurant group Momofuku. If you've never had their pork belly, it's a must-try.

After Momofuku granted us permission to use their pork belly recipe, we started developing a sauce to pair with the Petit Verdot. Rebecca, our incredibly talented DTC Sales Manager (and professionally trained chef), got to work and put together six sauces, along with the Momofuku pork, for the team to try.
Momofuku Pork Belly with Blackberry Thyme Sauce
For a limited time, Momofuku is extending a 10% discount in their store for our members. The pantry starter pack is an excellent introduction to their amazing sauces, oils, and spices. Enter EHLERS10 at check out to receive your discount. Valid now until 11:30 pm on Tuesday, August 18th.