In 2018, Laura Diaz Munoz was brought on as Winemaker and General Manager. Educated in Madrid and trained in various wine regions around the world, Laura ultimately landed in Napa Valley, where she has been making wine for over ten years. In the spring of 2019, Laura hired vineyard manager Michael Wolf Vineyard Services for farming and maintenance of the estate vines with Dominick Bianco taking over in 2023. Their meticulous nature, practical experience in the field, and respect for the land and those that tend it, made them a natural fit for Ehlers Estate.
Sustainability
We simply work organically because it is the right thing to do. We fully believe in creating a circular winery and vineyard where all input equals the output. Working organically in the vineyard and with minimum intervention in the cellar allows us to reduce our footprint; we hope to contribute as much as possible with carbon sequestration, a method of reducing carbon in the atmosphere.
Ehlers Estate bases all its sustainable efforts on respect for the ecosystems surrounding the estate and the vineyards, the recovery and maintenance of healthy soils and the sustainable control of plagues, and most importantly, on the care for the people that help to make Ehlers Estate wines.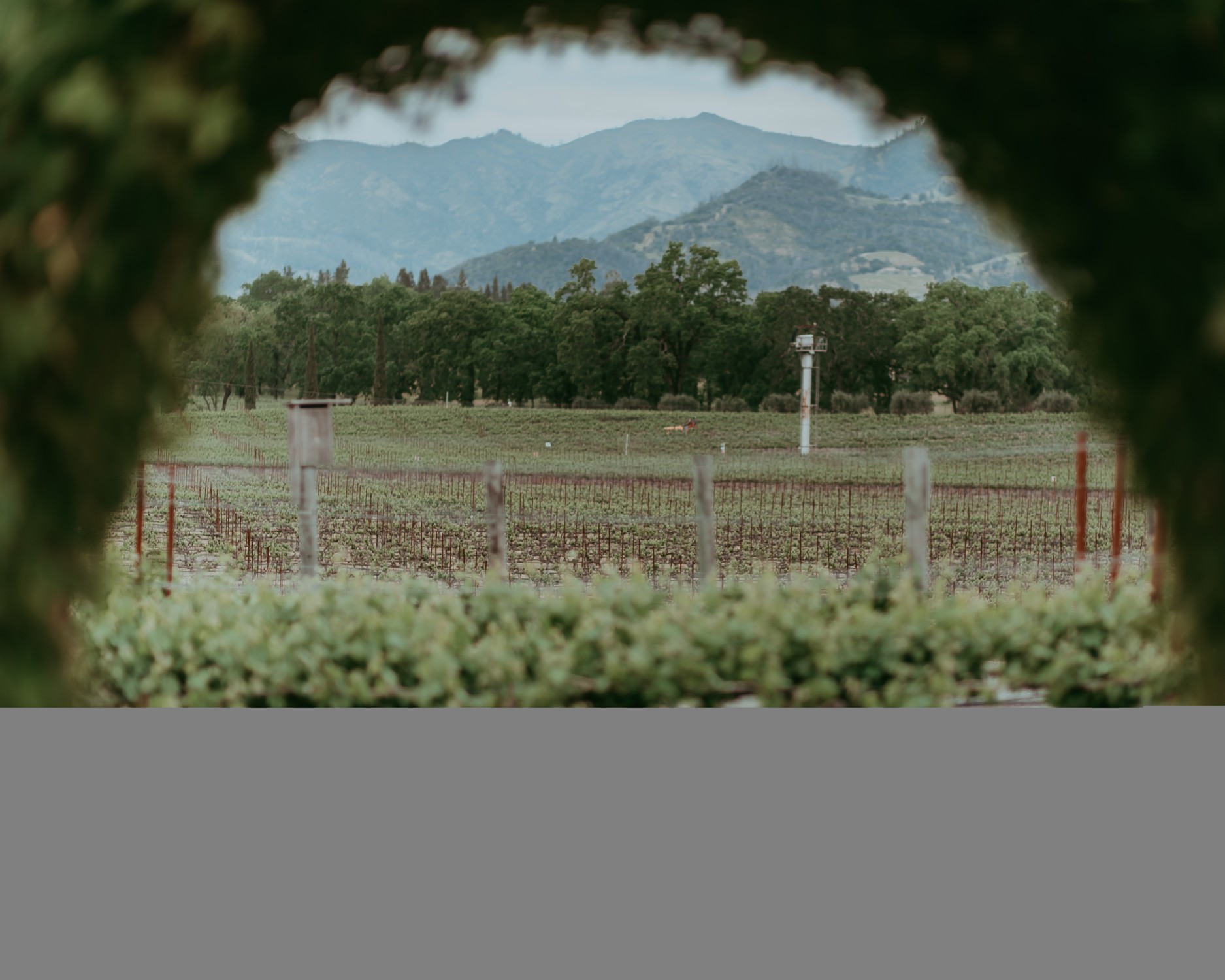 As part of our efforts, we planted a native and drought tolerant garden at the estate, with plants that attract bees and butterflies and birds like hummingbirds and Western Bluebirds. The clean and safe environment in the estate and vineyards allow for a safe and happy environment for all these species.
As organic growers, we strive for balance between the soil and life in the surrounding of the vineyard with insects and plant life flourishing.
Hedge rows as well as a diversity of cover crops increase the population of beneficial insects.
Bird boxes create a hospitable environment by providing food and shelter to desirable species of birds that predate insect pests.