LAURA DÍAZ MUÑOZ, WINEMAKER AND GENERAL MANAGER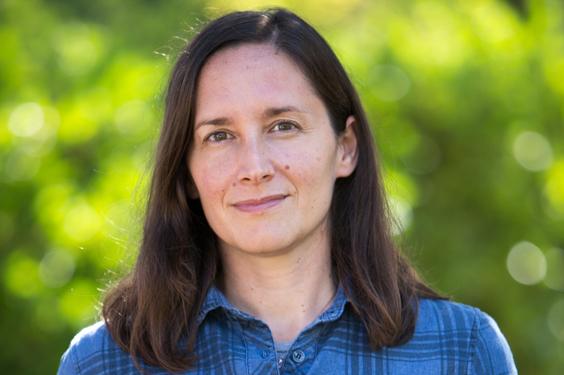 Born in Spain, Laura grew up sharing sips of wine with her father while watching the fishing boats during their family vacations in the North of Spain. Her first sip of Albariño solidified her love of wines and her first winemaking internship solidified her future as a winemaker. After completing her post graduate degree in enology at the Polytechnic University of Madrid Laura started her career in La Mancha and worked in different wine regions in Spain. A few years later, Laura left Spain and traveled to New Zealand and Chile learning as much as she could about winemaking and the influence of terroir in different wine regions. Finally, Laura took a job in the Napa Valley. For over a decade Laura has been making wine in the Napa Valley as the Associate Winemaker for Cardinale, Lokoya, Mt Brave, La Jota and Winemaker for Galerie. She joined Ehlers Estate in July of 2018 and is excited to continue the legacy of this special property.
---
ALANNA BORAH, NATIONAL SALES MANAGER

Alanna brings over 10 years of experience in the fine wine industry, on the winery level as well as distribution. While much of her sales focus has been in Northern California, she has also worked in international sales. A Bay Area native, Alanna resides in San Francisco and maintains an active lifestyle. She enjoys travel and taking advantage of the Northern California culinary scene.
For National inquires please contact Alanna
---
JONATHAN OCHOA, HOSPITALITY MANAGER

A California native, Jonathan spent the first 10 years of his career as a firefighter, half of which was on Sierra Hotshots. Through his travels, Jonathan developed a love and passion for wine. After pursuing wine education through the Wine and Spirit Education Trust and Certified Specialist of Wine program, Jonathan decided to follow his passion for wine and moved to St. Helena. After working as Director of Wine Sales for another winery, Jonathan was excited to be able to join Ehlers Estate in the Fall of 2021. In his free time, Jonathan enjoys hiking, gardening, cooking, and entertaining family and friends at his home