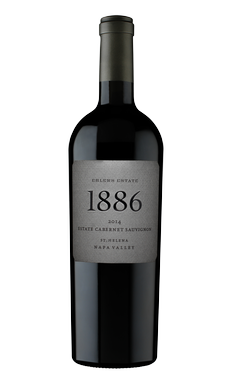 2016 1886 Cabernet Sauvignon 3L
Tasting Notes: 2016 1886 Ehlers Estate is a stunning 100% Cabernet Sauvignon, with deep reddish-purple color. Full body Cabernet that showcases a perfect expression of our distinctive site. In the nose, the wine has concentrated notes of ripe juicy dark berries, licorice, bay leaves, thyme, cedar, and leather. The palate is vibrant with long-lasting flavors of cassis, dark cherries, sweet chocolate, and spices, with a mineral post-taste. Full round tannins with a silky finish. This wine can fairly age 20 years in your cellar.
Vintage: 2016 was considered for many a near-perfect vintage in Napa, and I couldn't agree more. The season started a little bit earlier than average years. Weather conditions throughout the year were perfect to achieve beautiful vine growth, proper ripeness, and development of flavors and tannins in the grapes. Mild temperatures during the summer and warm days in September and October helped to extend the hanging time of the fruit on the vines, allowing for perfect ripeness.
Varietal: 100% Cabernet Sauvignon
Harvest: September 7 – 30, 2016
Wine Analysis: 14.5 % alcohol ● 3.71 pH
Appellation: St. Helena, Napa Valley
Bottling Date: August 20, 2018