Recent Press & Accolades
---

---


A Winemaker With Spanish Roots Makes Bordeaux-Inspired Wine in Napa

May 2, 2020
"Wine is a global commodity, but also a vehicle for exploring and expressing the world's traditions, cultures and nuances.
Few embody this fact better than Laura Díaz Muñoz, who was born and studied enology in Madrid, then went on to hone her technical winemaking skills in terroirs across Europe, New Zealand and South America. She helped launch Galerie Wines for Jackson Family Wines in 2012, and then joined Ehlers Estate in Napa."
---

Santé Magazine
Mother's Day Wines From Women Vintners

May 3, 2021
"Diaz Muñoz was born in Madrid, Spain. After studying biology and food science, she pursued a master's degree in enology and viticulture and made wine in Spain, New Zealand, and then Napa Valley and Sonoma.

Recruited to Ehlers in 2018, Diaz Muñoz has studied the characteristics of each Ehlers vineyard block. In the cellar, she uses a mix of fermentation methods from stainless steel to concrete egg and aged French oak with extended battonage, stirring of the lees (spent yeast). All these decisions produce exceptional sauvignon blanc."
---




13 Superb New Sauvignon Blancs to Drink This Spring

April 26, 2021
"A combination of neutral oak, concrete egg and a new French puncheon were employed in making this steal of an SB from Ehlers. Wet-stone freshness opens along with citrus that leans in the lime direction, with hints of white blossoms wafting from the glass as well. There's a lovely balance of mouth-feel and texture here with brightness and vividness. Lemon, grapefruit and white peach get a little splash of orange on the finish. This is one to drink all summer long."
---

Holiday Wines You Can Ship (Almost) Anywhere

November 25, 2020
Though Napa is renowned for its distinct Chardonnay, it's no secret that the grape isn't everyone's favorite. For a full-bodied wine with a silky mineral mouthfeel and vivacious citrus notes, try Ehler's Estate Sauvignon Blanc. From the esteemed St. Helena appellation in northern Napa, this wine brings the distinction and excellence of Napa Valley to your holiday table.
---

2020 Results
Wine of the Year by Varietal:
2017 1886 Cabernet Sauvignon
Double Gold:
2017 1886 Cabernet Sauvignon - 97 pts
2017 Napa Valley Cabernet Sauvignon - 96 pts
2016 Portrait Red Blend - 96 pts
Gold:
2017 Cabernt Franc - 94 pts
2017 Merlot - 91 pts
---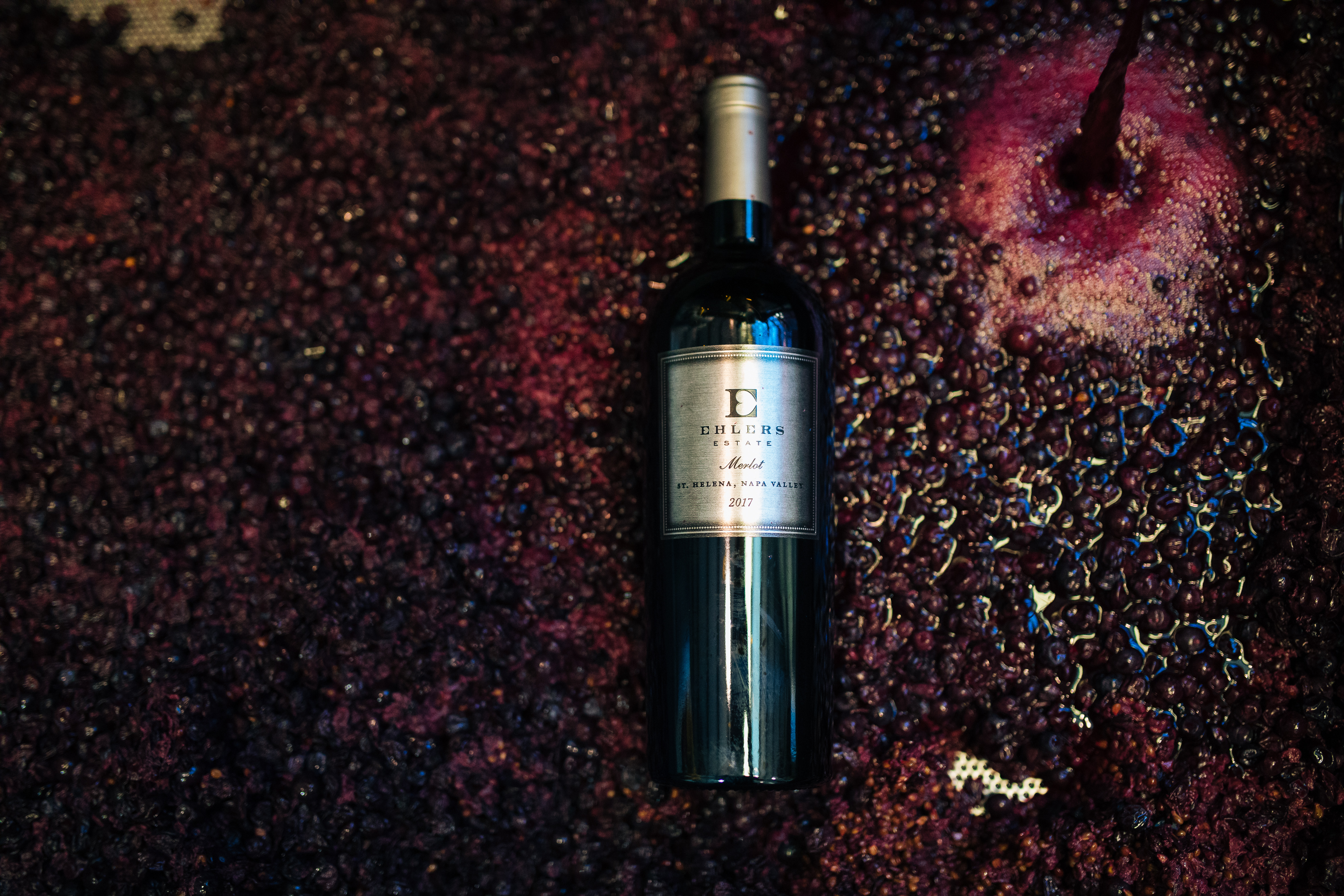 The New Merlots In The Market

October 3, 2020
Ehlers Estate Merlot 2017 ($55)—Another big Merlot, this one from St. Helena in Napa Valley. Blended from three different clones, it has more complexity than most from that region, and the 10% Cabernet Sauvignon gives it some spine, and 22 months in barrel harmonizes the whole of it. Sugar levels went high at first, then settled down, so this came out at 14.5%. Roast veal would be ideal with this wine. But at $55 it's getting up near the top of Merlot prices in America.
---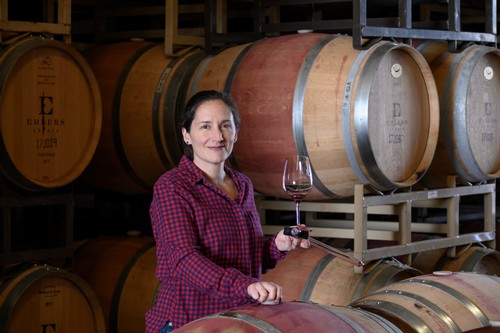 Finding a Home Far From Their Homeland

Oct/Nov 2020
"Hailing from Spain's bustling capital city, Madrid, winemaker and general manager Laura Díaz Muñoz of Ehlers Estate in St Helena became enchanted by wine during family vacations to Galicia, where she sipped Albariño with her father while watching the fishing boats."
Read the article - pg 20
---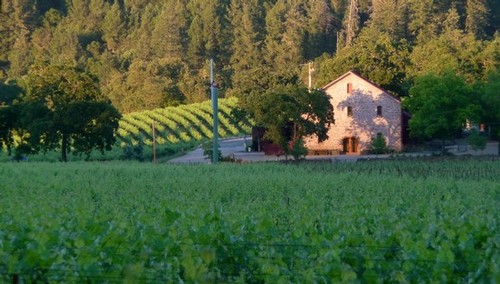 These Are The 22 Most Beautiful Wineries in Napa Valley, According to Sommeliers

July 2020
"As a sommelier, wine quality is also extremely important when thinking about wineries to visit," says Martin Sheehan-Stross, Chaine Des Rotisseurs Best Young Sommelier International 2016. "Ehlers bottles wines that are impeccably balanced. They are dense and rich, but also fragrant and spicy. The fact that the winery supports a great cause is really the cherry on the sundae."
---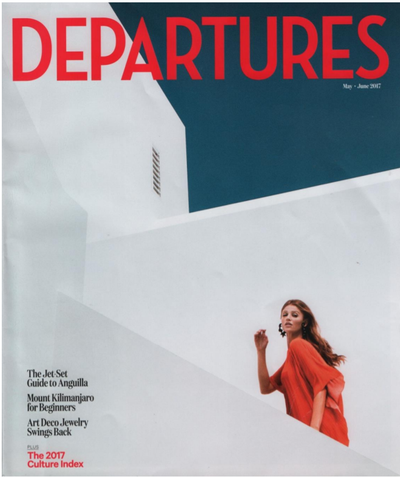 The Best Organic Wines on the Market Right Now

June 2020
"In 2008, Ehlers Estate gained its organic certification in California. The 2017 is the most recent vintage of the winery's 1886 Cabernet Sauvignon, which is named after the year that Bernard Ehlers built the stone barn that remains standing today. The tasting notes for this wine include enticing flavors and aromas like cassis, wild blackberries, licorice, and tobacco leaf. $125​"
Read the article
---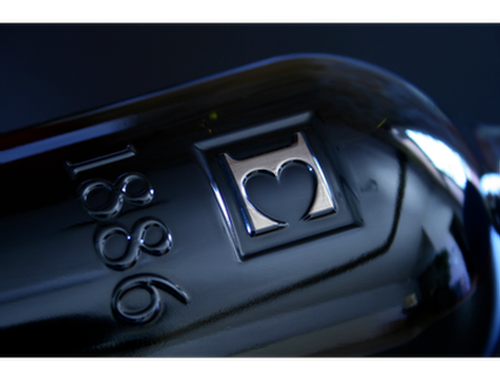 Ehlers Estate: Fine Wine and A Larger Purpose

April 2020
"Beyond its velvety Merlots and full-bodied Sauvignon Blancs, Ehlers Estate is defined as much by a love story as it is by its finely crafted wines. A hint is evident in each Ehlers Estate wine label. Take a closer look. Can you see the tiny, hidden heart?..."
---


10 Superb Wines That Also Do Good in the World

January 2020
"The Leducq Foundation, which owns Ehlers Estate, donates about $30 million a year to cardiovascular research. This lovely Bordeaux blend (Cab Sauv, Cab Franc, Merlot, and Petit Verdot) offers high-toned floral aromas mixed with toasty notes. A smooth and elegant palate carries concentrated red fruit—cherry and cassis—with a satisfying, savory finish."