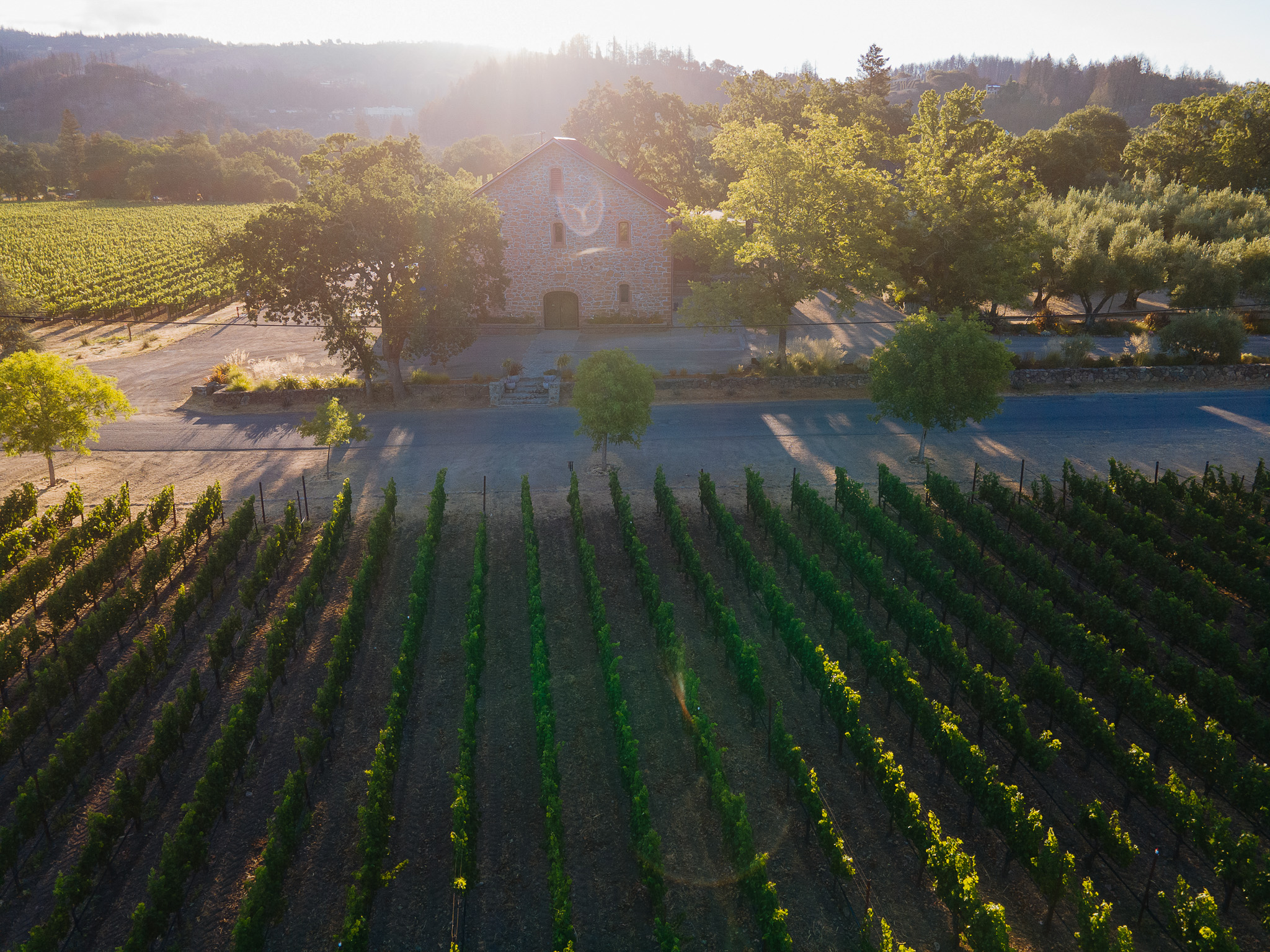 Excellence, Elegance, Experience
Nestled at the base of the Mayacamas Mountains in Saint Helena, the narrowest part of the revered Napa Valley, Ehlers Estate is an organically farmed, 42-acre vineyard with a beautiful stone winery completed in 1886. The talented Ehlers Estate winemaking team produces small, world-class, and quietly elegant wines. The product is the result of Ehlers Estates' founding principles: a passion for wine, dedication to excellence, and commitment to an enduring legacy.
Ehlers Estate is owned by the Leducq Charitable Trust, established by Jean and Sylviane Leducq in 1996. After spending most of their life in Paris and a few years in Virginia, their passion for food, wine, and the American Dream brought them to Napa Valley, where they modeled the property after a traditional Bordeaux château. The vineyards are planted with vines that produce Bordeaux varietals, including Sauvignon Blanc and Cabernet Sauvignon and are all certified organic by the California Certified Organic Farmers nonprofit organization, or CCOF.
A Legacy of Hospitality, Hard work and Excellence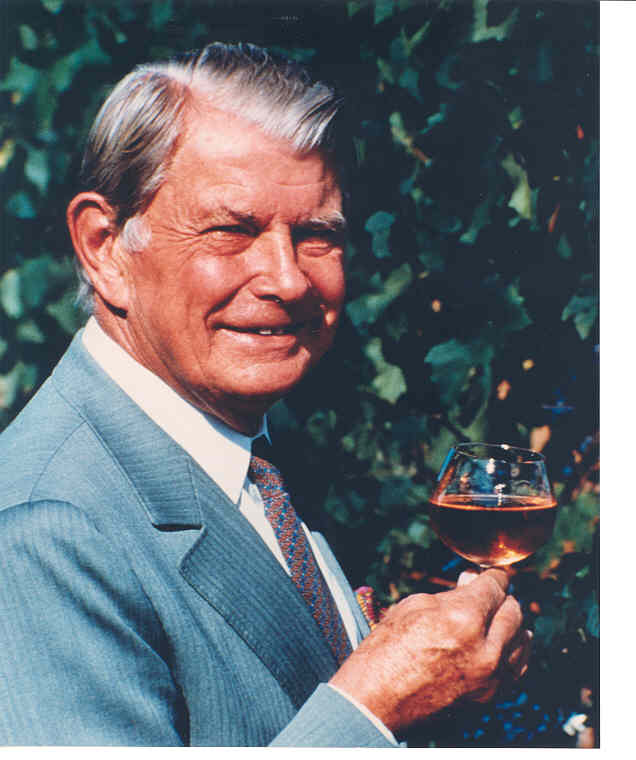 Jean Leducq was born in 1919. As a child, he was influenced by his family's passion for food and wine. After the Second World War ravaged Europe, newlyweds Jean and Sylviane Estachy, who grew up in Provence, moved to Rouen, north of Paris, to reconstruct one of the family-owned linen factories practically destroyed by the war. Jean's father, who had tried to instill a strong work ethic in his son, wanted to evaluate Jean's determination. Jean successfully rebuilt the plant that became one of the family's most successful businesses.
Collaborating with talented people ignited Jean's passion for entrepreneurship. For 50 years, Jean and Sylviane built a successful international business around the supply and care of linens and uniforms in Europe and North America.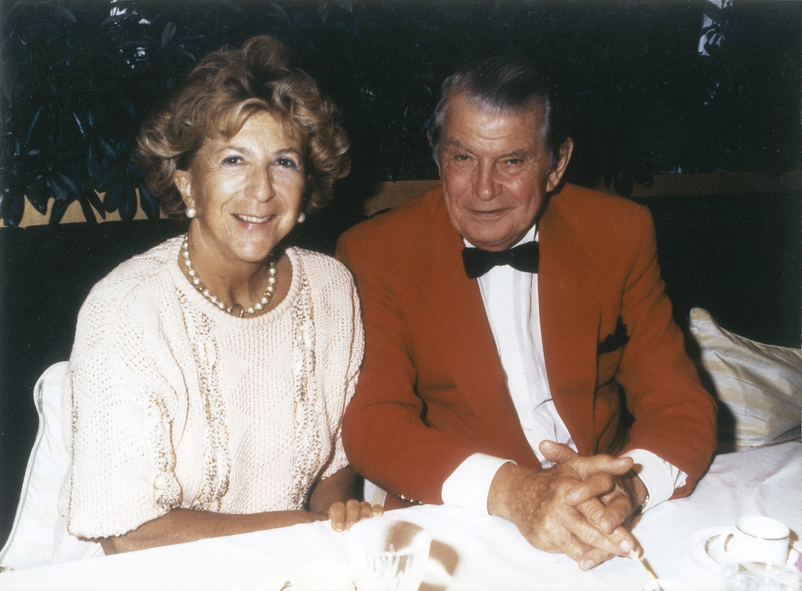 Not only were Jean and Sylviane savvy in business, but they also had a talent for connecting with people. They treated everyone they worked with like family and everyone they met on their travels with kindness and respect.
Their genuine interest in others, no matter their background or status, was apparent when they hosted meetings and gatherings. Sylviane went out of her way to make others feel comfortable and was at ease having lunch with a head of state or a worker at the winery. After selling their business in the late '90s, these core values continued to guide them when they became philanthropists and created the Leducq Charitable Trust that today owns Ehlers Estate.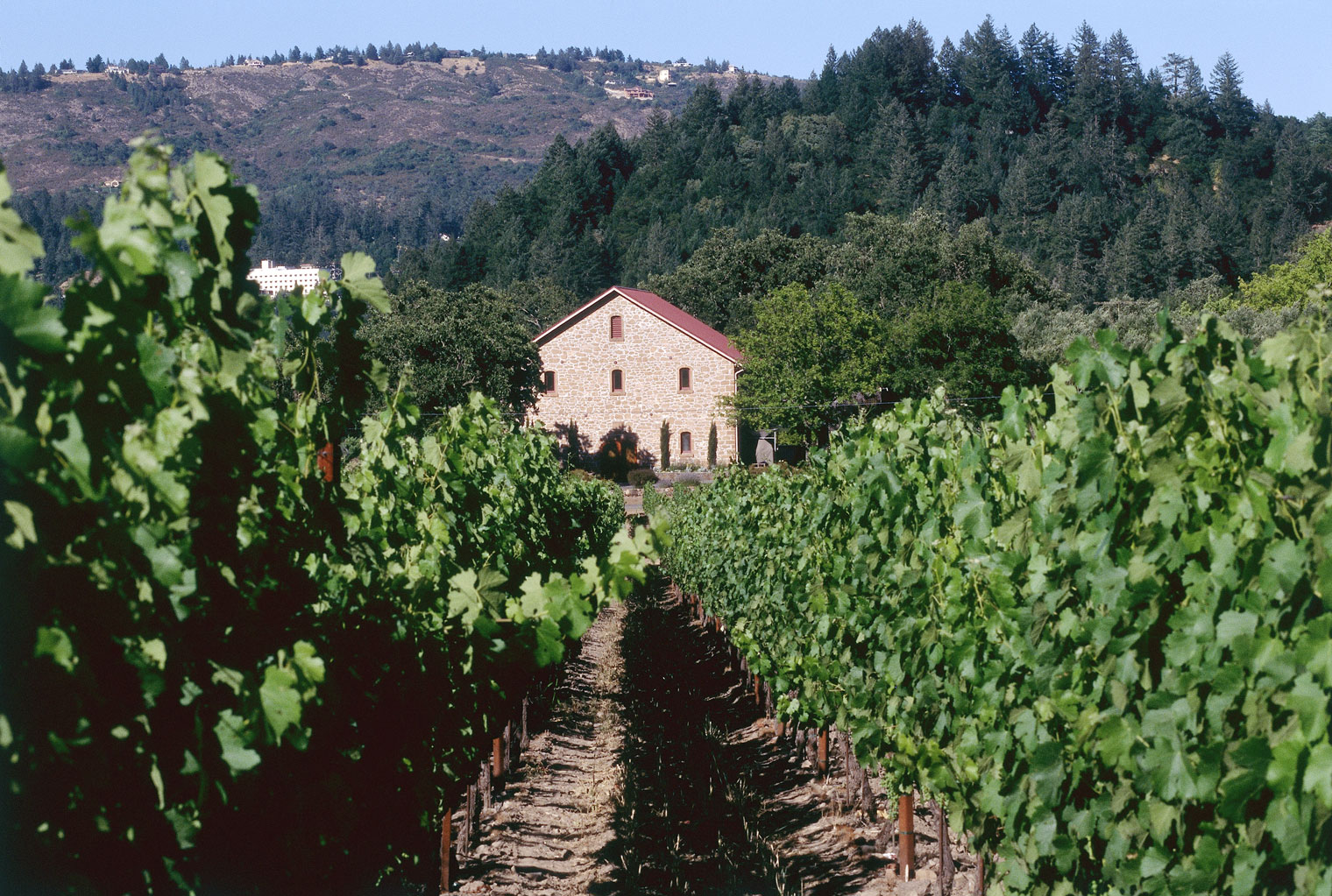 Jean's enterprising spirit brought him and Sylviane to the United States in the early 1980s to expand their linen business in Virginia. Jean also became interested in making wine. He had the opportunity to buy a legendary Châteaux in France, but he decided to start a winery in Virginia, which he named Prince Michel, instead. Jean was disappointed with the quality and decided to look West to a region he and Sylviane loved visiting, Napa Valley.
There lay the potential to find a contiguous estate that would produce wines to rival the best French vintages. They bought some blocks of vineyard land on Ehlers Lane in 1987 and began growing their favorite varietals, Cabernet Sauvignon, Merlot, Cabernet Franc, and Petit Verdot, aiming to create a winemaking legacy like the great Châteaux of Bordeaux. By 2001, Jean and Sylviane acquired the surrounding acres, and the historic stone building to create the estate and restore the Ehlers name.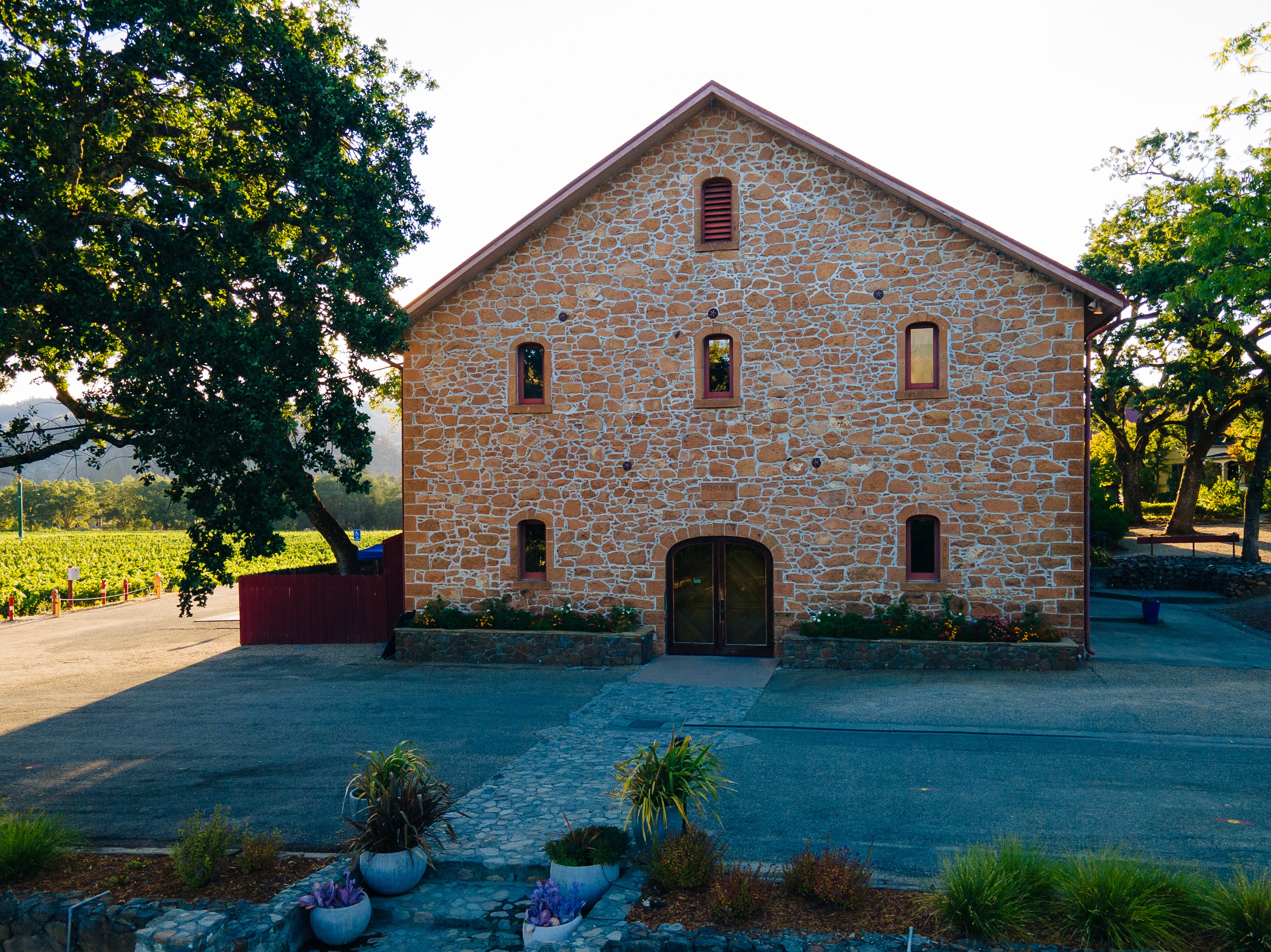 Historical Reverence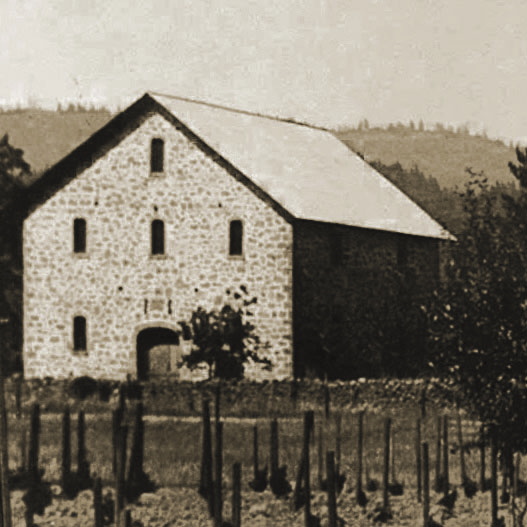 The current Estate has a modern winemaking facility and the 19th-century winery, built of tuff and basalt by Bernard Ehlers, which serves as today's tasting room. Ehlers was a Sacramento grocer who made his fortune selling tools to miners that had traveled to California in search of gold. In 1885, he relocated his family to Napa Valley and established the winery on Ehlers Lane after buying the property from a viticulturist who had lost his vines to phylloxera. Ehlers' replanted the vineyard along with olive trees that continue to bear fruit today. After passing in 1901, Bernard's wife, Anna Ehlers, continued making wine in the stone building, leading Ehlers Estate onward, much like Sylviane Leducq did over a century later.