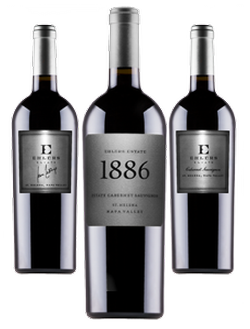 Cabernet Trio Tasting
Explore our estate through the Cabernets that we produce. Learn how different soil types, blends, and clones affect the aromas and flavors of our three distinct Cabernets.
The Cabernet Trio includes one bottle each of our 2017 Napa Valley Cabernet, 2017 J Leducq Cabernet, and 2017 1886 Cabernet.