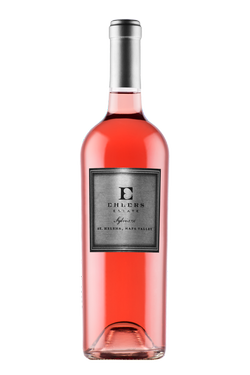 2019 Sylviane Rosé 1.5L
Tasting Notes: The Sylviane Rosé is becoming one of the most fun wines to make! The juice of Cabernet Sauvignon and Cabernet Franc lots were fermented in stainless steel drums and once-used barrels. The fermentation went very slowly and the used oak allowed for the development of a beautiful creamy texture in the wines. The 2019 Sylviane Rose has a sexy light pink color. Bright aromas of raspberry, honeydew melon, white wild roses, vanilla beans, and juicy ripe peach fill the glass. The wine shows great texture and brightness. An explosion of candy cotton and raspberry jam notes are followed by crisp acidity and a long finish.
Vintage: 2019 turned out to be a near-perfect vintage. With a cold rainy winter that extended to late spring, we had a couple of weeks delay in flowering and setting. All the work in the vineyard was tricky due to the rains, but a warm, late summer helped us to catch up phenologically. Summer was followed by a cooling trend that allowed us to hang the fruit longer for more flavor and tannin development. Cooler nights and mild temperatures during the day helped to retain acidity and aromas of the fruit.
Varietal: 60% Cabernet Sauvignon, 40% Cabernet Franc
Harvest: September 19, 2019
Wine Analysis: 13.4 % alcohol ● 3.22 pH
Appellation: St. Helena, Napa Valley
Bottling Date: February 11, 2020
Cases Produced: 10 cases